v

·

e

Special Operations

Previous Special Operation

NEW: SO36: Truth of Infinity
Tasks • Dialogues
SO16: Apocalypse
Tasks • Dialogues

Next Special Operation

"Test Subjects evolving, Sugar Man lurking, and looming over it all, the shadow of Mr. Sinister. Time to brace ourselves for the inevitable Apocalypse."
— Chapter Briefing
Important Notes:
Thank you for not adding unconfirmed information.

The only way to recruit Iceman is to complete the list of Tasks.
20 Star Mastery of the Special Operation will NOT unlock Iceman.
One of the Tasks requires the defeat of an Epic Boss. These can be done by having the requirements needed to unlock the Epic Boss or by skipping the tasks by paying 25

Gold.
The requirements are:
Completing all threats.
Finishing Deploys immediately as soon as they appear.
Mission 1 - Missing in Action
Missing in Action
Mastery Stars
Score
18,500
359,000
718,000
1,436,000
2,872,000
"There's another Test Subject outbreak in New York... but this time, something's different. What sinister motives lie beneath this attack?"
— Mission Preview
Location: Avengers Tower
Team-Up: Cyclops, Hank Pym, Gambit
Mission 2 - A Team Divided
A Team Divided
Mastery Stars
Score
10,500
228,000
456,000
912,000
1,824,000
"Beast and Rogue have been abducted! Split up and find them before Sinister can distill their powers... or worse, hand them to Apocalypse."
— Mission Preview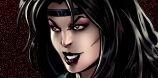 Pursue Beast
Location: Trafalgar Square, London
Strike Team: Angel, Cable, Captain America, Captain Britain, Iceman, Ms. Marvel, Wolverine

Pursue Rogue
Location: Urban Core, San Francisco
Strike Team: Black Panther, Cyclops, Gambit, Havok, Iron Man, War Machine, X-23
Mission 3 - Rumble of Distant Hooves
Rumble of Distant Hooves
Mastery Stars
Score
9,500
224,000
448,000
896,000
1,792,000
"Apocalypse's horsemen are riding and the end is nigh... but we still have a chance. Take them down one at a time, but carefully... our friends are in there somewhere, fighting to get out."
— Mission Preview

Pursue Iceman
Location: Avengers Mansion, New York
Strike Team: Angel, Cable, Captain America

Pursue Beast
Location: Westminster, London
Strike Team: Captain Britain, Ms. Marvel, Wolverine

Pursue X-23
Location: Wakanda
Strike Team: Black Panther, Havok, War Machine

Pursue Rogue
Location: Golden Gate, San Francisco
Strike Team: Cyclops, Gambit, Iron Man
Mission 4 - Survival of the Fittest
Survival of the Fittest
Mastery Stars
Score
12,000
157,000
314,000
628,000
1,256,000
"We've forced Apocalypse's hand, and now he's finally taken the field himself. This is our best chance to stop him for good... if we can get past his horsemen."
— Mission Preview
Location: UN Building
Team-Up: Kitty Pryde, Storm, Wolverine, Gambit